2022-2023 BLOCK OF THE MONTH
This year's quilt pattern is " Woodland Wildflower Quilt" by Mary Hertel. There are a total of 12 blocks in the pattern, and I will be distributing two blocks every month. You can make all 12 blocks or only make the blocks you prefer. These blocks are paper pieced by printing the pattern first on some form of foundation paper. It can be regular copy paper, quilting foundation paper, newsprint, etc. If you are unsure what to use, I will be happy to discuss with you after you pick up the first two blocks and instructions.
The cost of participating for the year is $15. For those members who are not local, I can send you paper patterns or email you digital copies. Once I receive your payment, we can discuss which format you prefer. Please feel free to contact me at 916-335-1403 or kdsansone@gmail.com with any questions.
Kathy Sansone, Chair
Block of the Month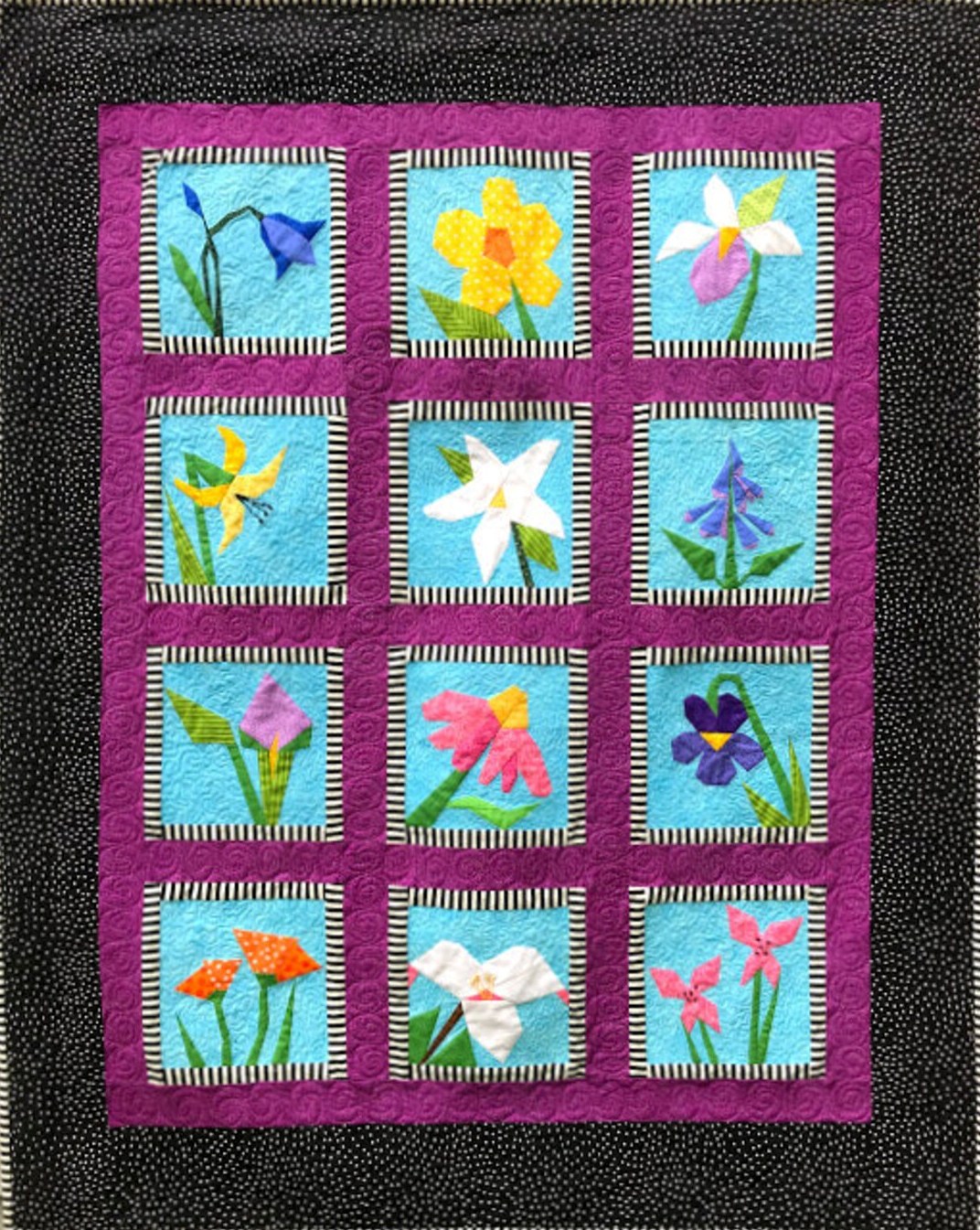 You can see the 2020 winners by clicking here.
You may view the 2019 BOM by clicking here.